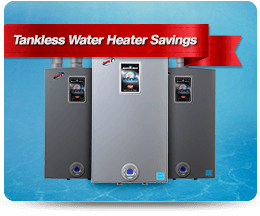 1. Never-Ending Hot Water in Your Home!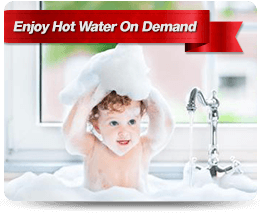 You'll never run out of hot water mid-way through a bath or shower ever again with a tankless water heater expertly installed in your home. You could be enjoying a reliable, never ending hot water supply before you know it.
2. Energy-Efficiency Savings
Our tankless water heaters respond to your usage of hot water and provide a continuous supply of hot water when you need it. Energy is not wasted heating water that remains unused in a tank so you'll increase your home's energy-efficiency and save on monthly utility bills well into the future.
3. Increased Durability
Tankless Water Heaters can last as much as twice as long as conventional tank water heaters and without a tank, they require much less maintenance over their lifetime, offering potential savings in repairs and maintenance costs.
4. Space-Saving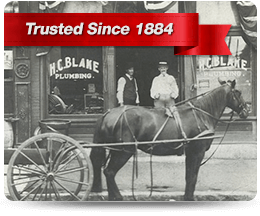 Now there's no reason to set-aside part of your home for a hot water tank. Our tankless solutions are incredibly compact.
5. The Best Tankless Brands
We can show you a great selection of tankless water heaters from the leading brands on the market today and we can help you chose a system that perfectly complements your home, budget and lifestyle.
6. Expert Installations
We always provide expert installations to ensure you get the very best from your new tankless water heater for many years to come.
7. Outstanding Warranties
HC Blake can show you a selection of tankless water heaters which come with the best manufacturer warranties for your complete peace of mind.
For an endless supply of hot water in Huntsville and across northern Alabama, speak with the hot water experts at HC Blake about a tankless water heater solution for your home today.