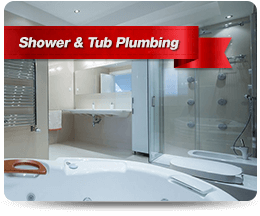 Our comprehensive shower and tub plumbing services include:
1. New Shower & Bath Installations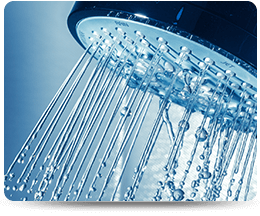 Enjoy a professional installation for your new shower or tub. We can even assist in helping to source and locate the perfect shower or tub, to improve the comfort and aesthetic appeal in your bathroom.
2. Repairs & Blockages
If you are experiencing any kind of problem such as a leak, low water pressure or water taking a long time to drain away, one of our plumbing experts can be with you to perform a fast repair today.
3. Lower Energy & Water Consumption
We can help you to reduce your energy and water consumption with expert advice, solutions and installations of new equipment, such as the energy efficient tankless water heater, or water saving shower heads.
4. Increased Accessibility
Make showers and tubs more accessible for elderly or movement impaired members of your household, with expert advice and installations of a range of easy to access showers and tubs that can increase the comfort and convenience of any bathroom.
5. Satisfaction Guaranteed Service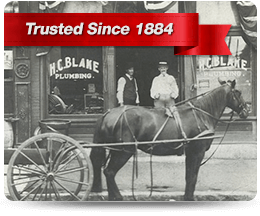 HC Blake is a family-owned and operated business and our plumbing services have delighted customers in your local area for more than 135 years.
6. Helpful and Friendly
The team at HC Blake share a real passion for ensuring your plumbing service will be as convenient and stress-free as possible, so will take the time to answer any questions you may have about your plumbing needs and help in any way they can.
7. Guaranteed Workmanship
All workmanship comes backed by written warranty for your complete assurance.
For all your shower and tub plumbing needs in and around Huntsville, AL, call and speak with the helpful and friendly plumbing professionals at HC Blake today.