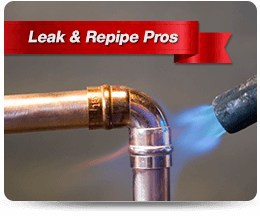 Fast Leak Detection and Repair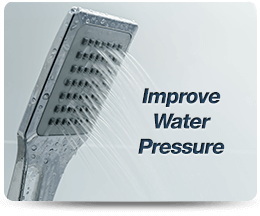 If you have a leak or have good reason to think you have one, it is vital to find the source of the problem and have it repaired fast. We'll locate and repair your leak fast and reduce your risk of any further damage which a leak may cause.
Pipe Repairs
If your pipes have any kind of problem such as spot leaks, rust or corrosion we can be with you today for a fast and professional repair.
Repipes
We offer a wide range of repipe solutions including copper, PEX and PVC pipes to help ensure your plumbing and water quality remain problem-free well into the future.
Water Pressure Problems
One of our expert plumbers can be with you to troubleshoot and fix any low or intermittent water pressure problems so you can enjoy consistent water pressure again in your home.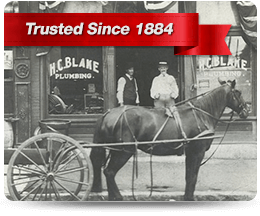 Noisy Pipes
We can provide solutions and repairs to your noisy pipes.
Plumbing Experts
HC Blake was established way back in 1884 so we have over a century's experience of providing expert plumbing solutions for thousands of homes and businesses in northern Alabama.
Satisfaction Guaranteed Service
One of the cornerstones of our success is always providing a first-class level of service that has continued to delight customers for over 135 years.
Guaranteed Workmanship
All of our expert workmanship is fully backed with a written warranty and you can be sure we'll still be around to honor it.
Up-Front Pricing
We always try to make things as convenient as possible and our up-front prices give you the full-cost in advance so you can make informed decisions and
relax once the work begins.
For the very best pipe leak and repair services for your home or business in Huntsville and across northern Alabama, call and speak with the helpful and friendly team at HC Blake today.