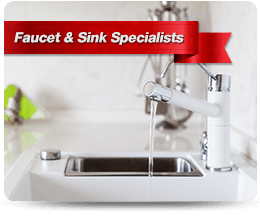 For all your faucet and sink plumbing requirements, including:
1. New Faucet & Sink Installations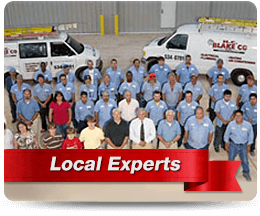 We provide professional installations of your new faucets and sinks into bathrooms, kitchens and anywhere inside or outside your home. We can also help you find faucets that complement your home's style and interior design scheme for a fully-comprehensive service.
2. Faucet Repairs
If your faucet is leaking or has issues, such as rust or corrosion, we can provide a fast and effective repair.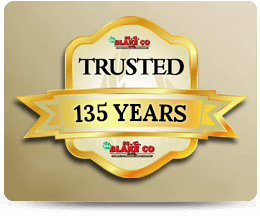 3. Blocked Sinks
Our plumbers are experts at quickly clearing blocked sinks and use specialist sink equipment which can remove any blockage and clean your pipes at the same time to prevent blockages from reoccurring.
4. Improved Accessibility
We can help make faucets and sinks easier to use and more accessible for the elderly and the movement impaired with a wide range of ADA compliant faucets and can install sinks at varying heights for easier access.
4. Satisfaction Guaranteed Service
We've been delighting our customers for over 135 years. We know just what it takes to provide you with a level of service you'll be delighted with.
5. Presentable & Friendly
Our plumbers are always professionally attired and will take the time to answer any questions you might have about your plumbing service and issues.
For a comprehensive faucet and sink service for your home in northern Alabama, call and speak with the friendly professionals at HC Blake today.