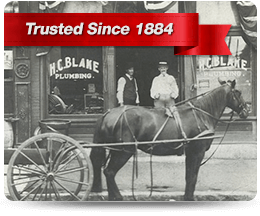 The qualified experienced staff at HC Blake can design, build, and service all of your plumbing, HVAC, and electrical needs at the smallest of apartments to the largest of industrial plants, at HC Blake no job is too big or too small.
HC Blake Company's licenses, qualification and certification consist of but not limited to:
Small Business Certified
Alabama and Tennessee
Board of heating and air conditioning contractors
Associated Builders and Contractors of North Alabama Member
State of AL and TN certified master plumber/gas fitter
AHSE MEMBER
Medical Gas Certified
National Member of the ABC Mechanical Construction BoardPast President of the State Of Alabama HVAC board
Design Build jobs
Mechanical & Electrical Engineering Services
Troubleshooting
Fast Track Design Build
Design and Installation by Professional Engineer drawings, permitting City Inspection
Team Coordinator for Difficult Installation
Examples of the facilities where HC Blake has experience
Hospitals
Doctors Offices
Dental Offices
Veterinarian Offices
Clean Rooms
Industrial Plants
Government Facilities
Redstone Arsenal
Multi Story Office Complex
Industrial Air Craft Hangers
Commercial Plumbing Services
Commercial Drain Cleaning
Water Heaters
Water Storage Tanks
Water Line Repair And Replacement
Backflow Prevention
Pressure Reducing Valves
Kitchen Installation Commercial
Industrial Sewer Piping
Chilled Water Piping
Steam And Condensate Piping
Air, Oxygen, Acetylene Piping
Gas Piping
Medical Gas Piping
Video Sewer Inspections
Grease Traps
Saw Cut And Installation Of Below Slab Piping
Air compressor design and installation
Pumps
Commercial HVAC Services
HVAC Trouble Shooting
HVAC repairs, upgrades and replacement
Package roof top units up to 250 tons
Ventilation
Exhaust
Cooling towers
Chillers
Tube Heater
Infrared heaters
Electric heaters
Humidification
Dehumidification
Geo Thermal
Controls
Test and Balance
Air Problems
Air flow Problems
Boilers
Gas Vents
Heppa filters
Sheet metal Fabrication
Duct Work
Range Hoods
Vent Hoods
Specialty Exhaust
Spiral Duct
Zoning
Galvanized and stainless steel sheet metal
Electrical
Fan Installation
Exhaust Fan Installation
Electrical Upgrades
Hi-tech Troubleshooting
Specialty Receptacles
Track and Accent Lighting
Circuit Breaker Replacement
Ballast and Bulb Replacement
Landscape Lighting
Bath Lighting
Kitchen Lighting
Recessed Lighting
Motion Sensors
Wiring Upgrades
Transfer Switches
Dedicated Circuits
Ceiling Fan Installation
Med Gas Piping
Complete Medical Gas Service, from design to certification
* Meet with your staff and determine scope of project.
* Work with qualified mechanical engineers experienced in medical gas design.
* Arrange for permits and general contractor.
* Field supervise medical gas installing contractor to assure code compliance
* Coordinate shutdown, if necessary, with hospital staff.
* Inspect and certify final project.
We have over 20 years of Hospital, Dental and Specialty Medical Experience that we can put to use to avoid unnecessary costs and delays.
compressed air
compressed air – medical and surgical
compressed air – high pressure instrument
compressed air – laboratory
compressed air – dental
Vacuum
vacuum – surgical/medical
vacuum – waste anesthesia gas disposal (WAGD)
vacuum – laboratory
vacuum – dental
Outlets
Tanks
oxygen
nitrous oxide
carbon dioxide
nitrogen
Design
Certified
Remove, Replace, Install and rework
Trouble Shoot
For all your mechanical plumbing, electrical and HVAC needs in northern Alabama, call and speak with the dedicated experts at HC Blake today.